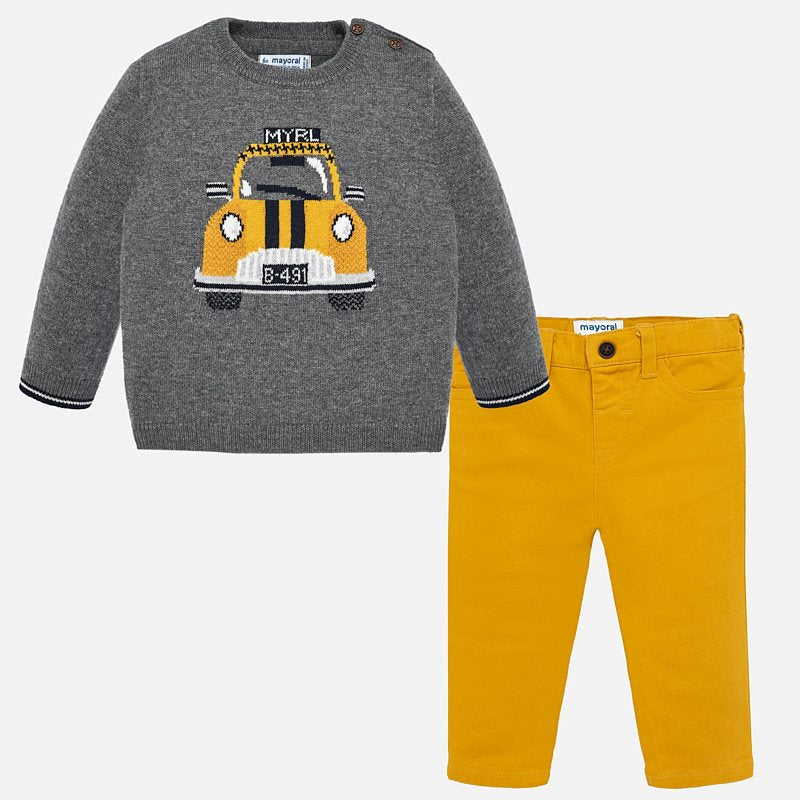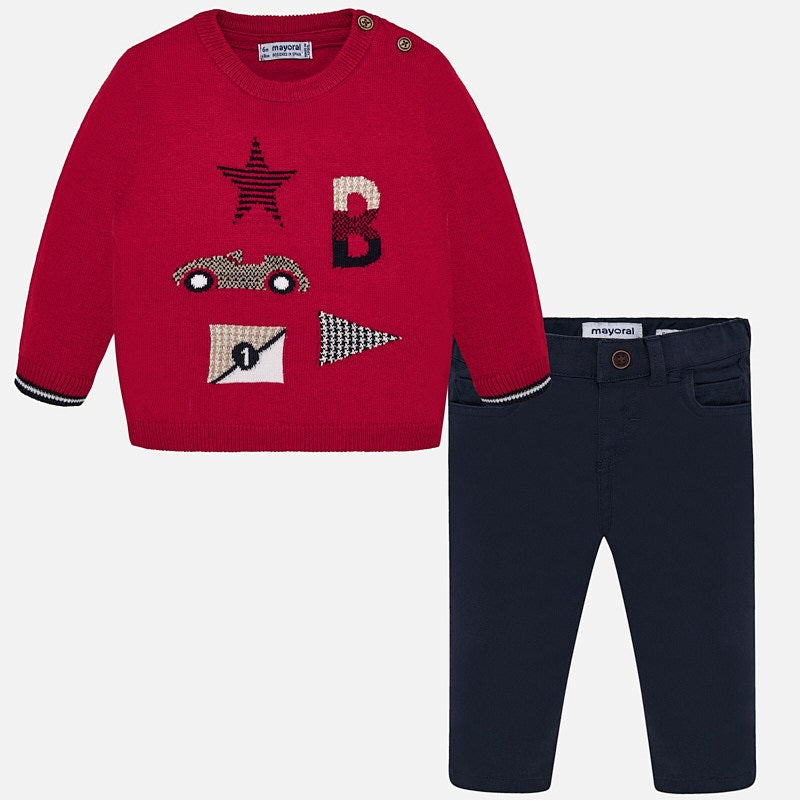 2546 Baby boy pants set
Matching jumper and pants set for baby boy.
Long sleeved Jumper with detailing in a contrasting color for baby boy. Round neckline. Buttons fastenings on the shoulder. Decorative elements: design on the front.
Classic fit, elegant pants for baby boy. Adjustable elastic waistband to fit the waistline. Made from soft elasticated cotton fabric. Functional pockets on the front and back of the item. Sleek design.