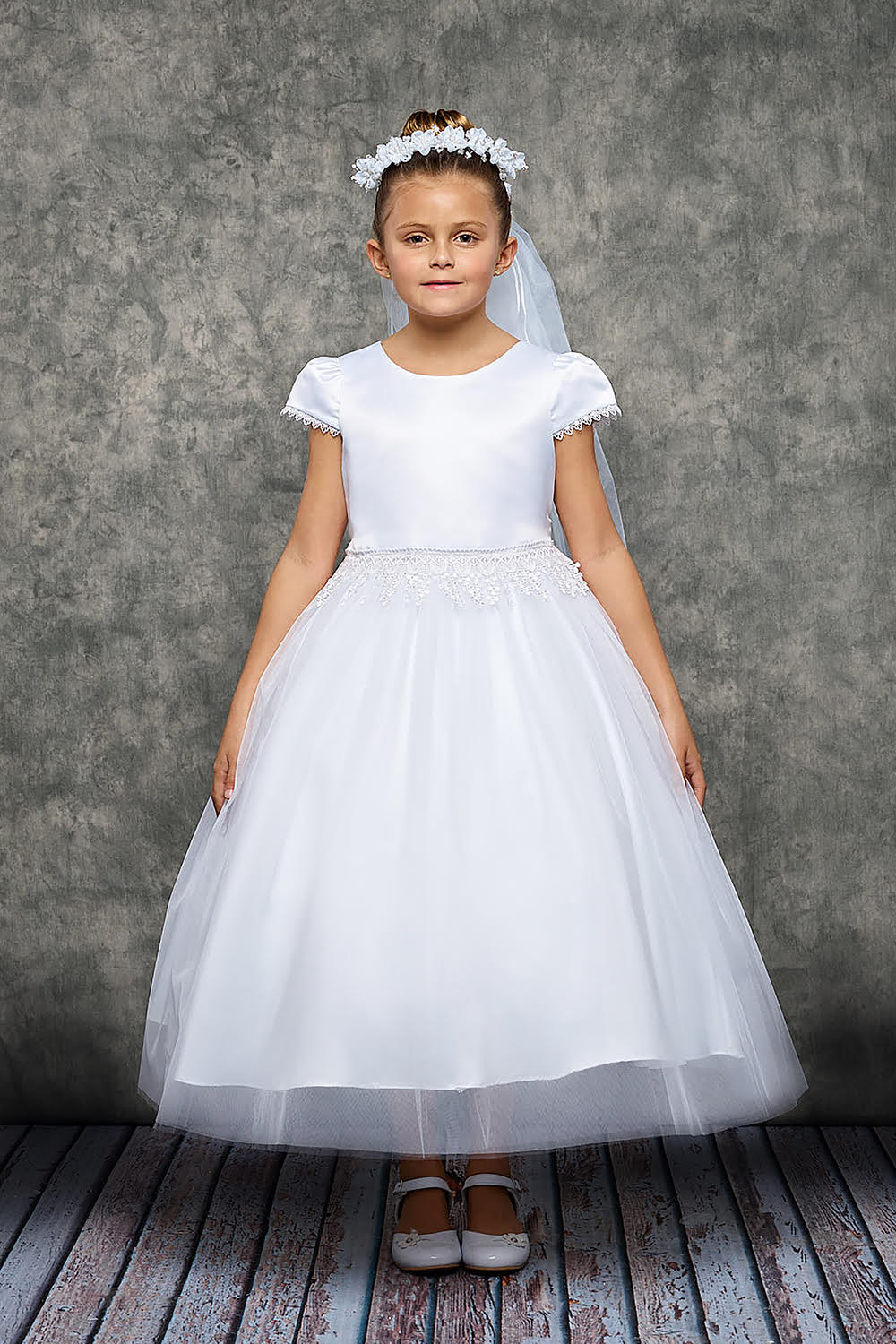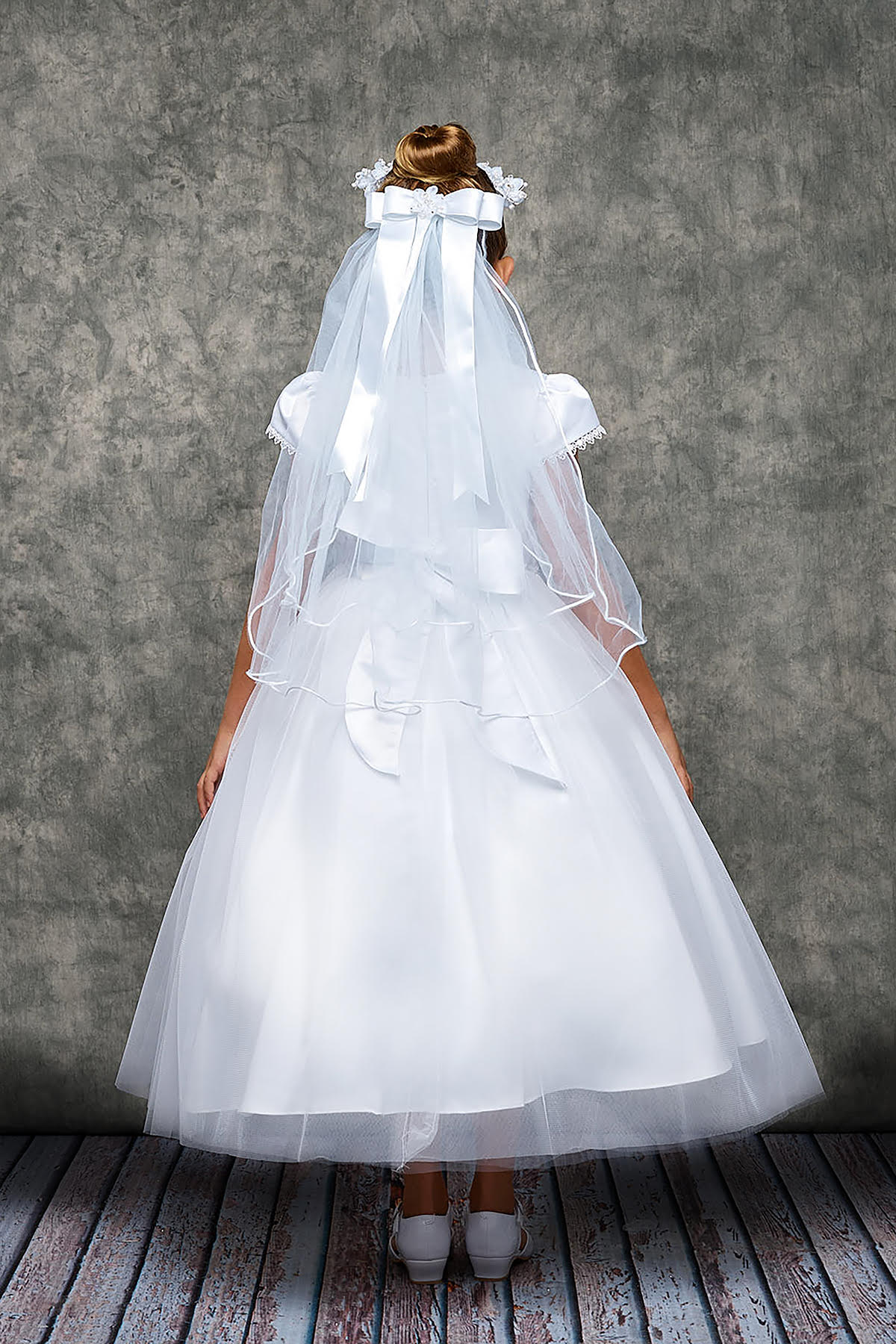 CHANDELIER TRIM COMMUNION DRESS
The perfect combination of classic and modern, this satin and mesh dress is detailed with intricate embroidery trim on sleeves and poly embroidery chandelier trim at waist. Designed with clean lines and delicate trims, this dress is a distinguished choice for a stylish and fashionable young lady.
Details include:
-       Multi layers of mesh fabric traditionally gathered for skirt overlay
-       Cap sleeve accented with delicate trim and gathers at shoulder
-       Back bow tie sewn on side seam for a natural fit
-       Soft sheen satin bodice and skirt lining 
-       Embroidery chandelier trim at waistline

THIS IS A SPECIAL ORDER ITEM.  Online order only, not available in store. subject to availability.

KD460