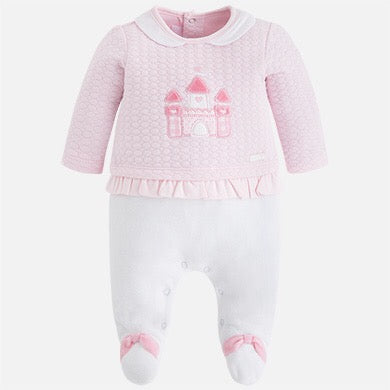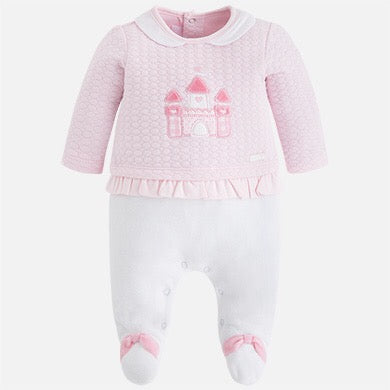 Pullover overalls, Baby girl onesie with jumper
Nice baby girl onesie that combines elegance and warmth. It is made in two main fabrics: sandwich knit for the simulated jumper and velour for the trousers, as well as shirt fabric for the collar. The front design is embroidered with appliqués and the bottom features a jersey ruffle. The crotch and back are open to facilitate changing.
From size 4-6 it does not have feet, ending in elastic cuffs.