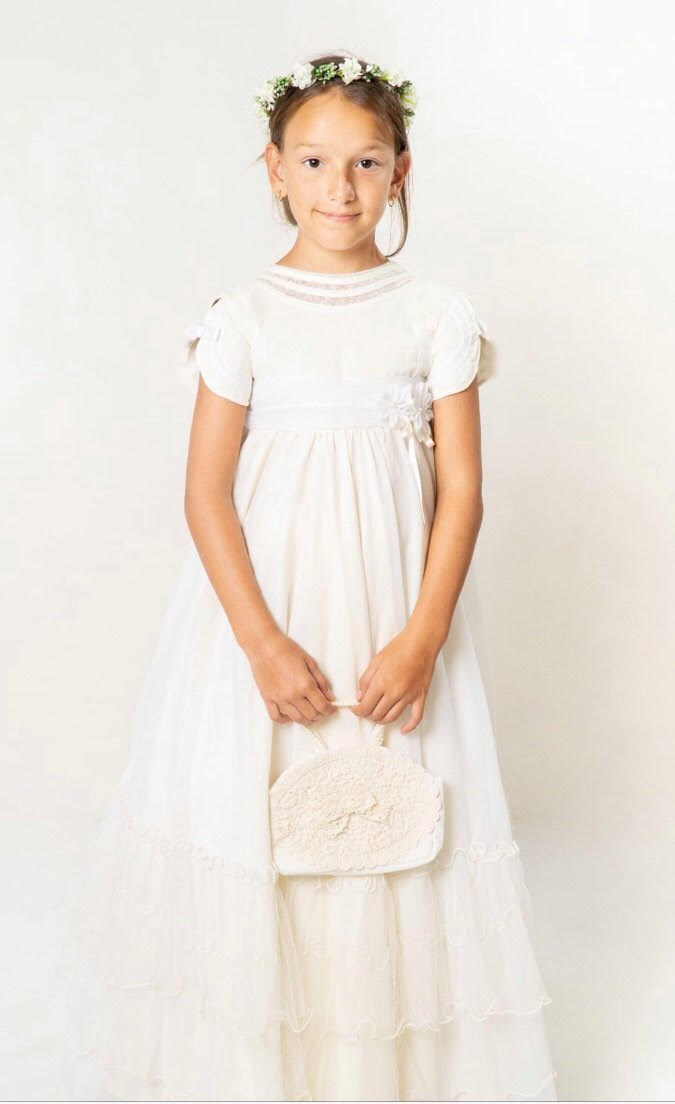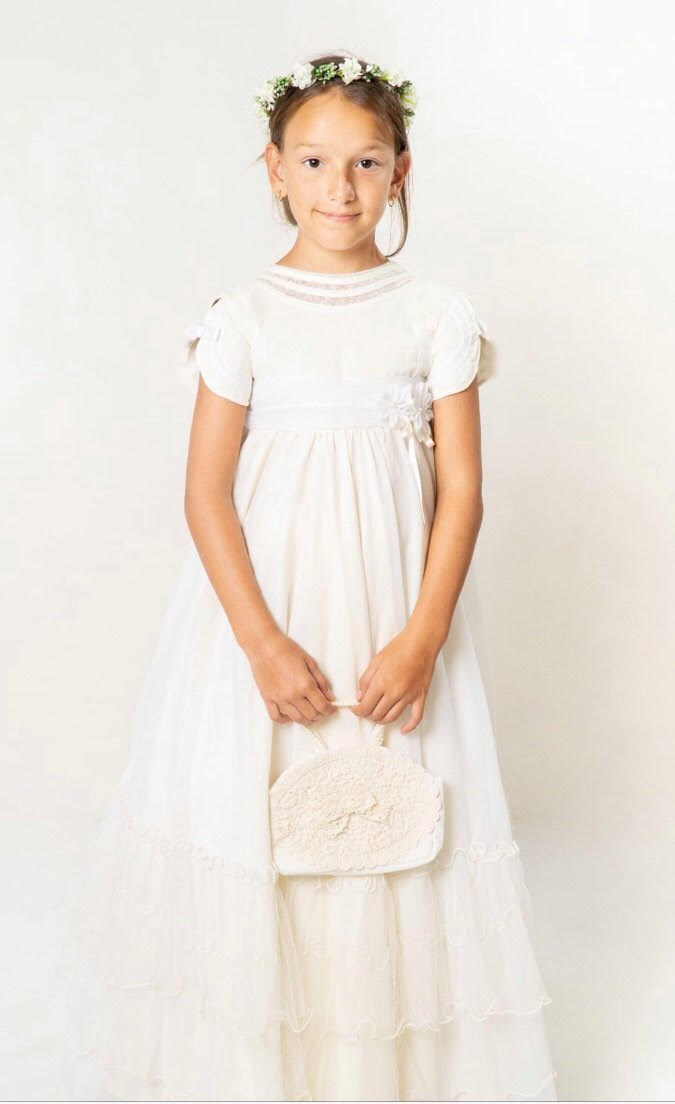 Rafaela Holy Communion Dress
This adorable holy Communion dress is the perfect dress for that special occasion in your little girl's life.  The dress is made of organza fabric.  The bodice is made of dobby organza and the collar features a beautiful hand made "Spanish vainica" and corde lace for the puffed sleeves.
Comes with a generous petticoat, a tape work sash embellished with a silk organza flower, and cover buttons.
All dresses are available in two different styles; the Heirloom style is the classic one-piece Communion dress and the versatile Contemporary style that features one bodice with two detachable skirts; One long, with the statement look of a formal Communion dress and one short skirt for a more casual dress that can be used at the reception or at another occasion in the child's life.  This lends the dress a versatility and usefulness beyond just the Communion ceremony, offering both beauty and comfort. 
The dress is available in White and Ivory.
Sash Flower color is available in Blush, Ivory and White / Lace color is available in Ivory and Off White.